Veterinary medicine is a cause worth advancing.
It is the Political Action Committee for the Alabama Veterinary Medical Association; a nonpartisan voluntary committee of Alabama veterinarians who contribute funds to aid in the election of candidates for state office  Through the PAC, financial support is provided to those candidates who best represent the needs and concepts of the veterinary profession.
The Alabama Legislature is made up of 105 Representatives and 35 Senators  These 140 elected legislators make key decisions that affect your patients and your practice  It is through ALVMA PAC that the views and interests of veterinary medicine are represented regarding such decisions.
The ALVMA PAC is nonpartisan and does not support candidates based solely on his or her party affiliation  Support of a viable candidate is based on several factors including his/her past voting record, recommendation from an ALVMA member, and the willingness to listen to the view of veterinary medicine.
Using the above criteria helps determine which candidates will receive the support of the ALVMA PAC  Your suggestions are absolutely essential to our success  Without such input, it would be impossible to know each candidate.
It is important that ALVMA supports those elected officials who support us and to do so we need your help  A contribution of any amount will help fund the campaigns of our legislative allies and endorsed candidates as we approach the 2022 legislative session.
Advocating for our profession.
Jeff Martin / ALVMA Lobbyist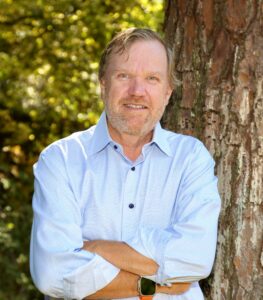 Jeff Martin is a 1991 graduate of Auburn University and has been in the governmental affairs and publication business for almost 30 years. Prior to becoming a contract lobbyist, Jeff worked for Governor Jim Folsom, Jr.
Jeff has held the role of lobbyist or governmental affairs director for the ALVMA for almost two decades and chairs the ALVMA Political Action Committee. He is also the publisher of The Montgomery Independent and an owner of the publication Inside Alabama Politics.
He currently serves as President of the Alabama Press Association's Journalism Foundation Board, is a Commissioner on the Alabama Scrap Tire Commission and a 2015 graduate of Leadership Montgomery. He has previously served on the board of the River Region Salvation Army, the Lee County Humane Society and most recently as President of Mental Health America in Montgomery.
Jeff is married to Betsy Smith and they have one teenage daughter, Olivia; along with their four-year old chocolate lab Sebby. When not working he enjoys family trips, hiking and the gulf coast.